Agate Note Cards Set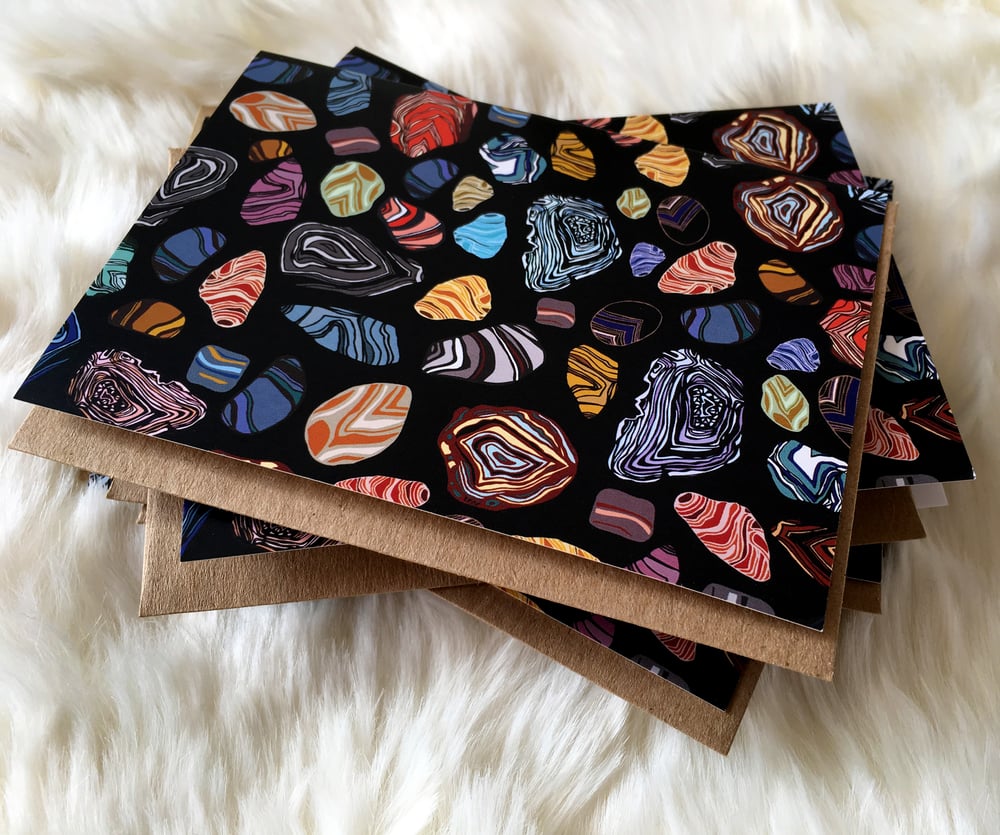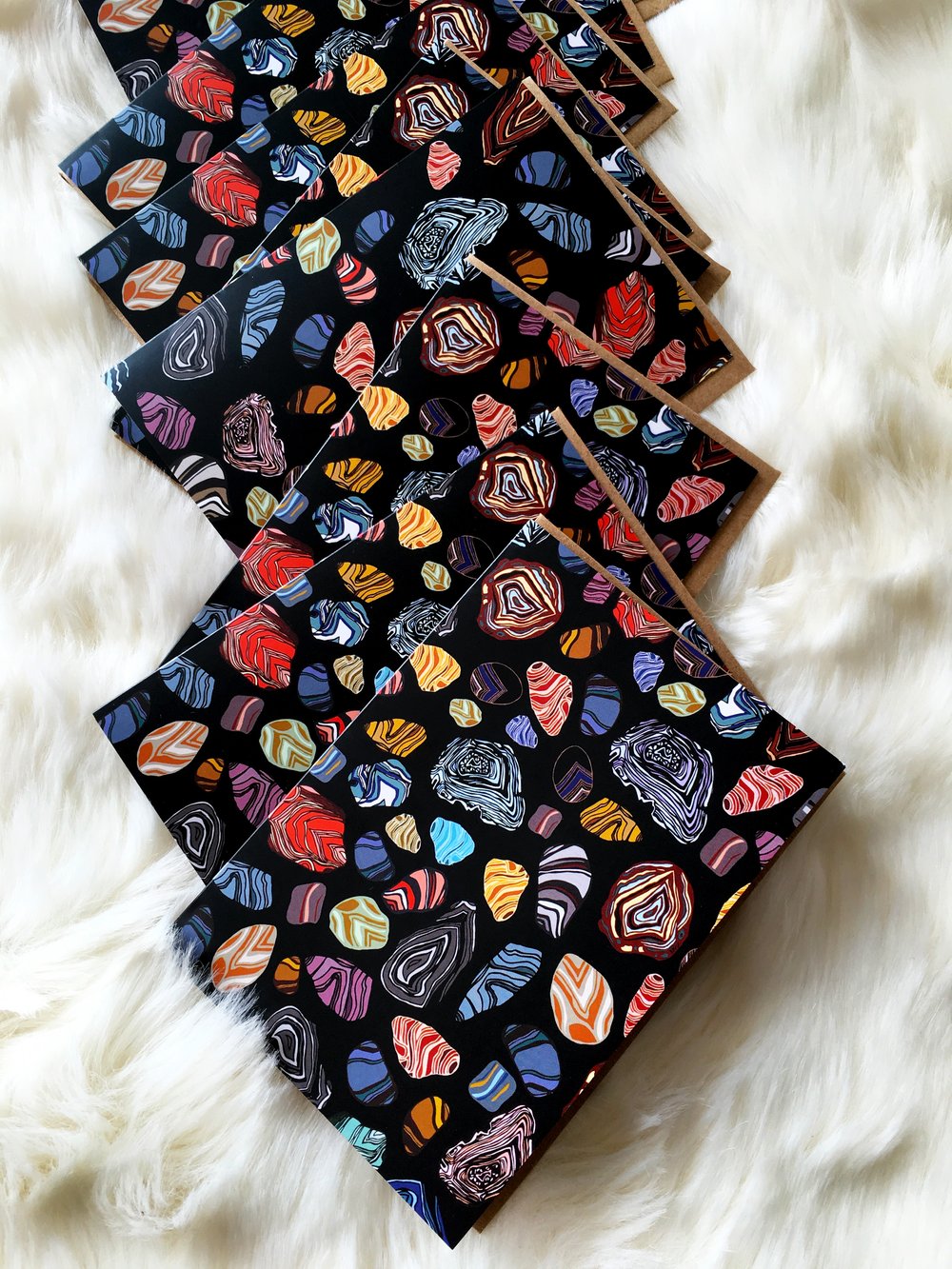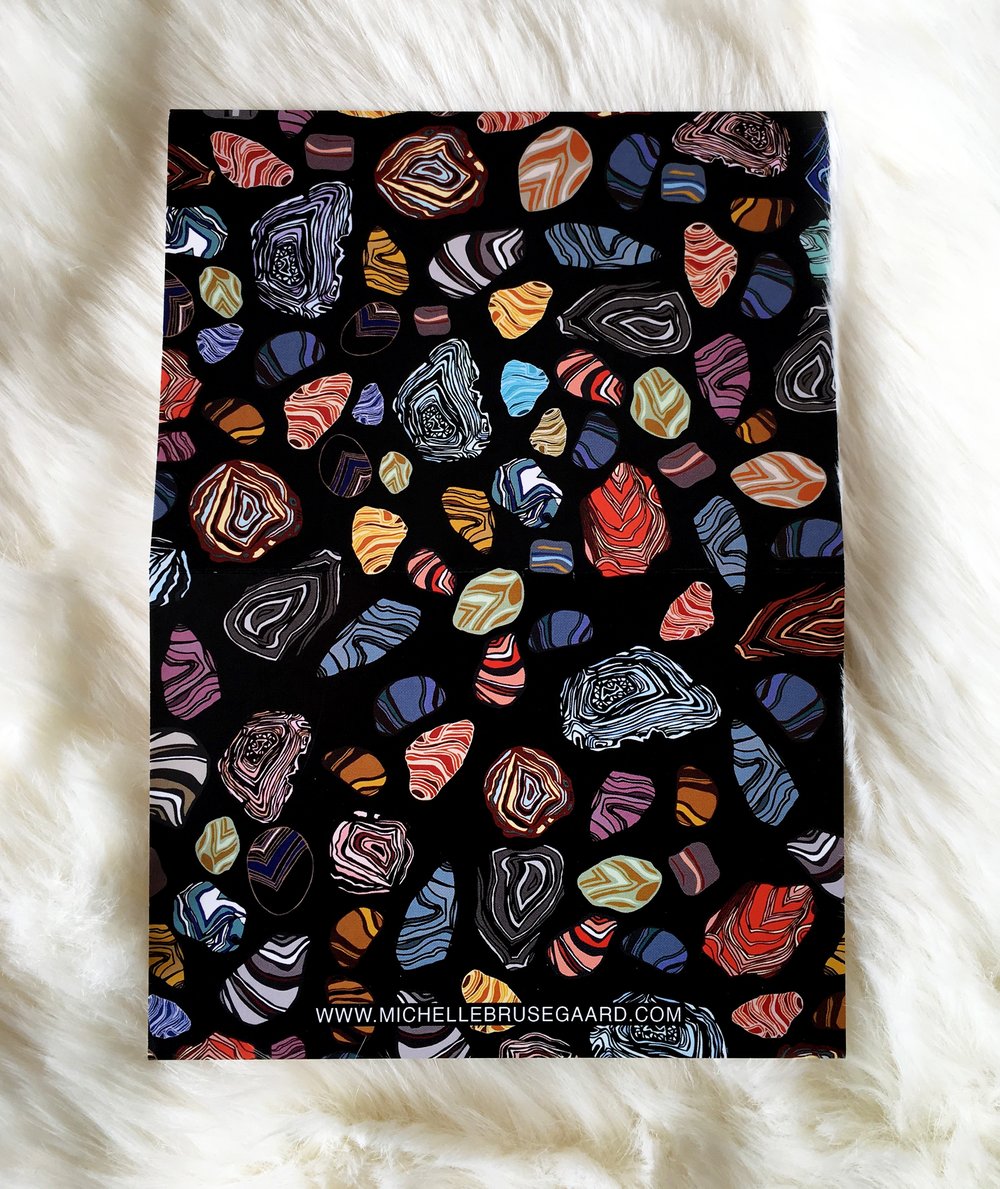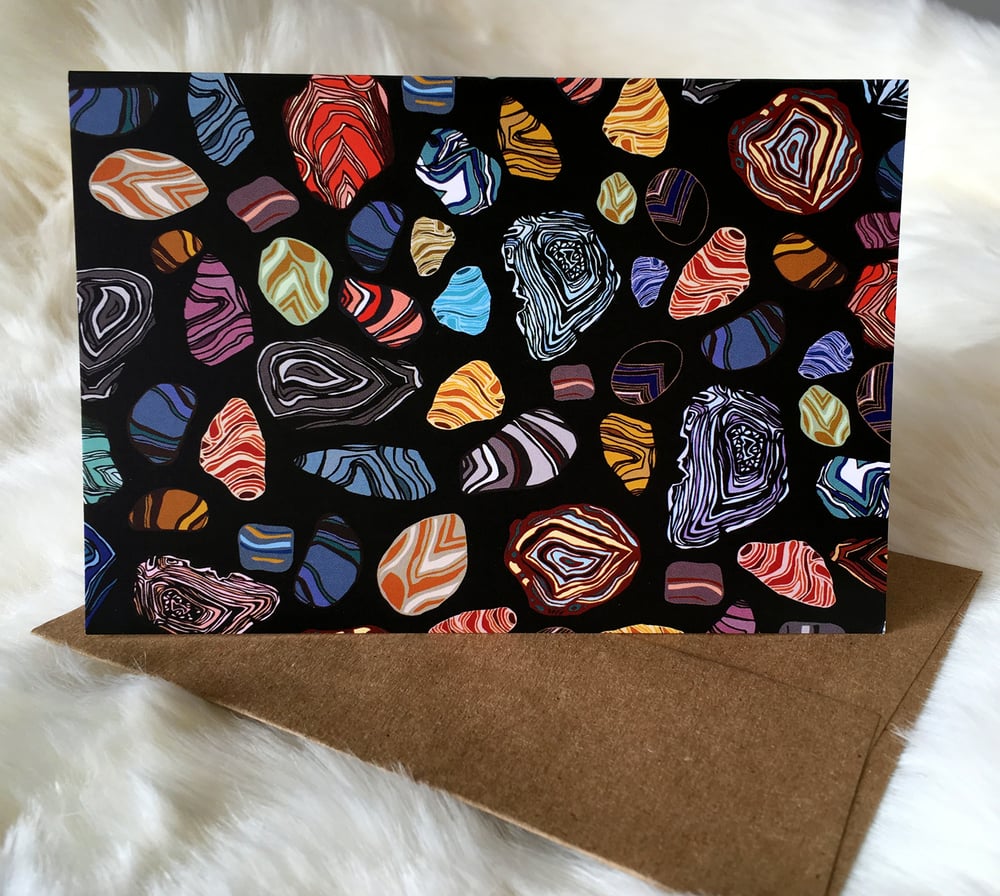 Agate print note cards, blank inside, printed outside with an allover agate pattern, in a bunch of poppin' colors.
Cards have a matte finish and measure 3.5 x 5 inches when folded and come with 100% recycled kraft paper bag envelopes.
Available in several quantity options!