Catmouflage Kitchen Towel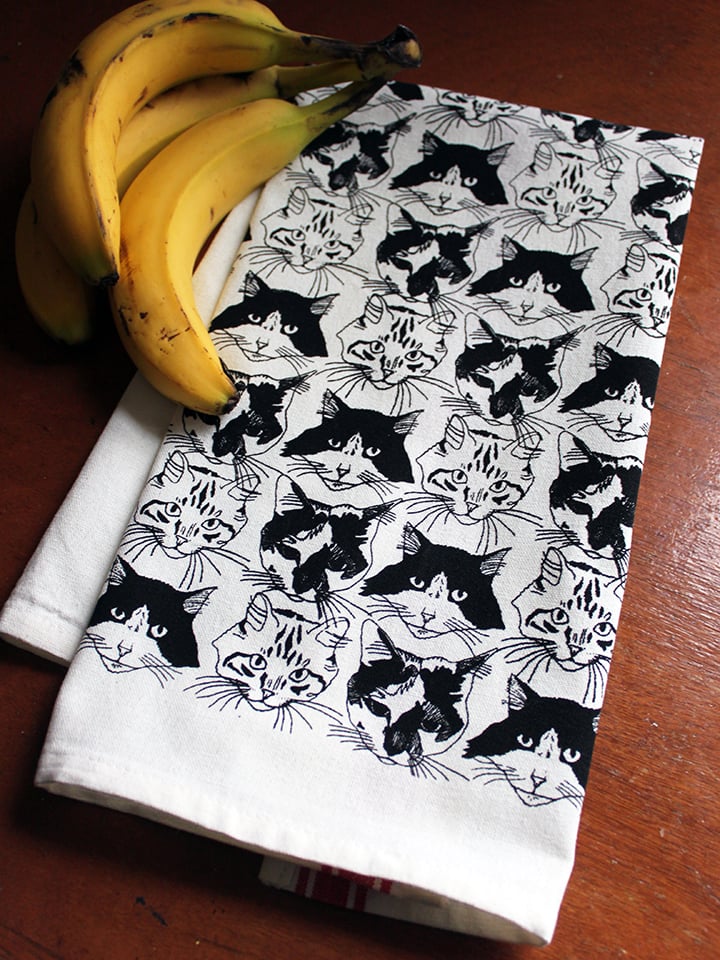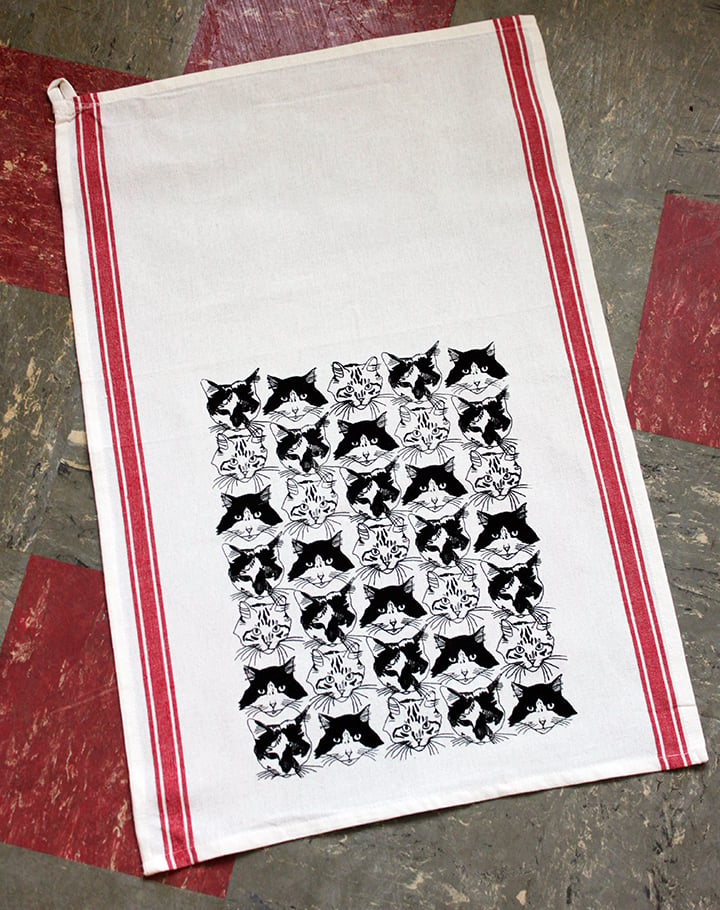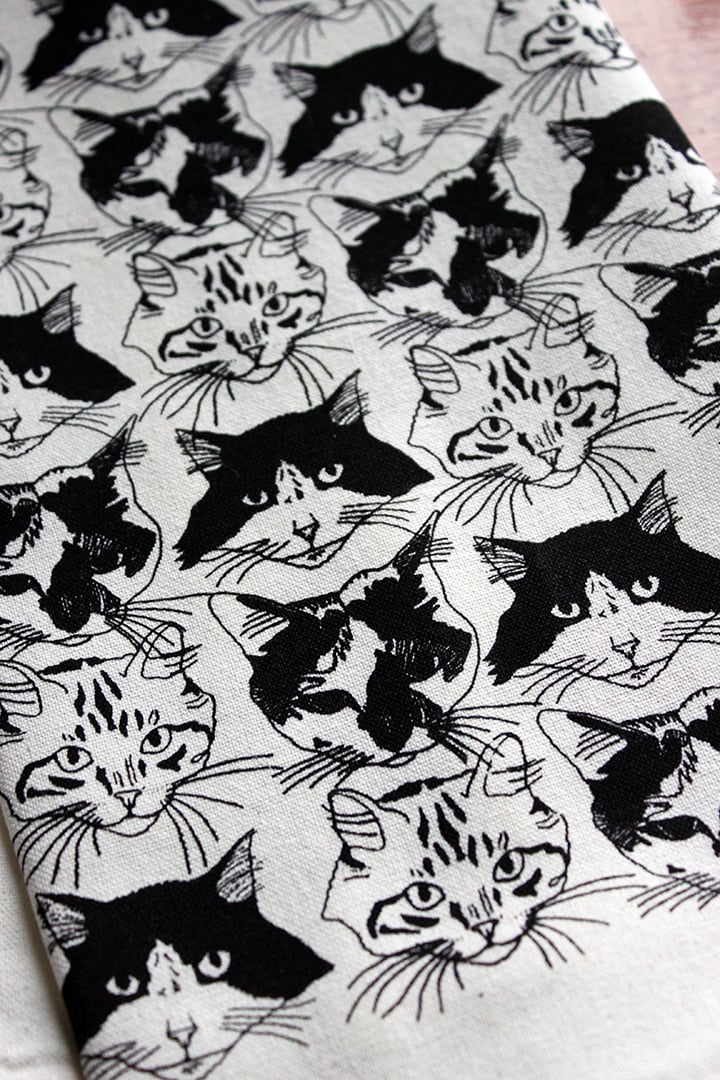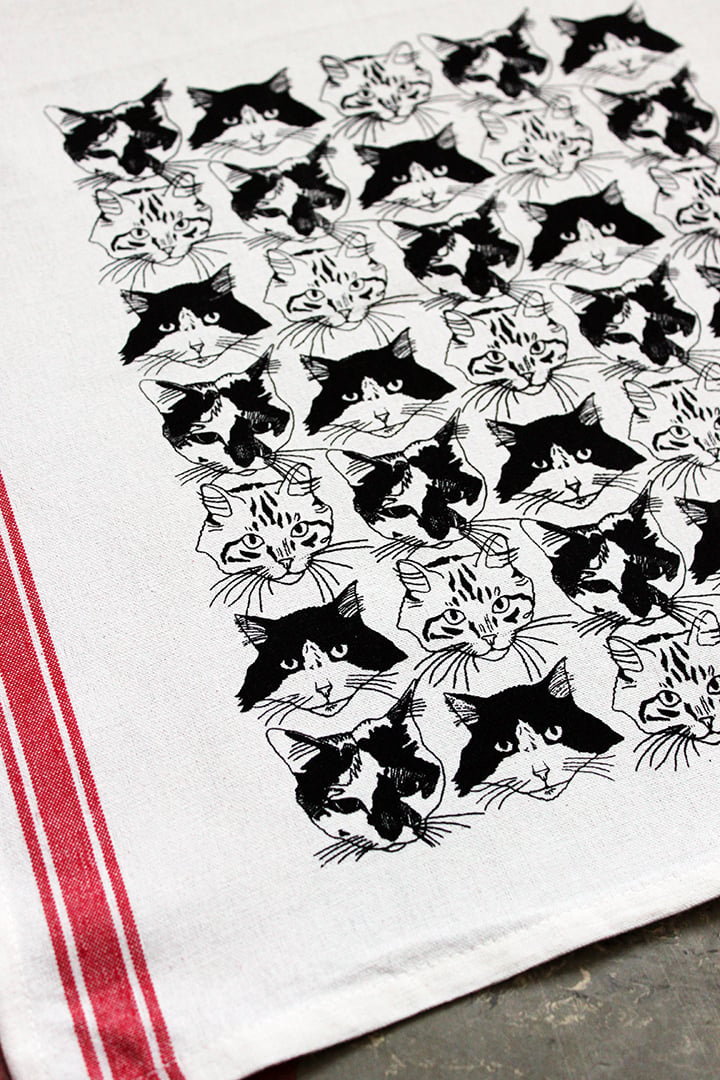 Catmouflage. I can't type that without chuckling. An array of kitties assembled into a pattern sure to be purrrrrfect for your kitchen. Yeah, I just went there.
This white and red striped 100% heavier weight cotton tea towel measures 18" x 28" and features a handy hanging loop. Screen-printed by me.
The ink is heat set so it's safe to wash over and over and over and over again.