hey mom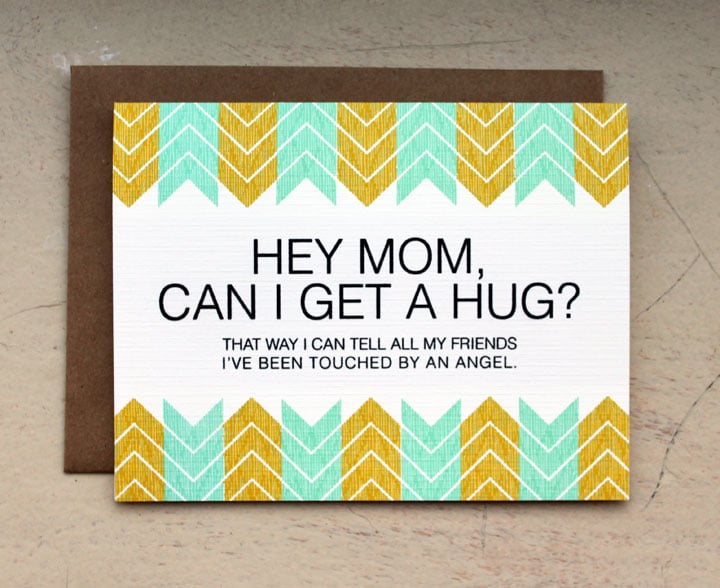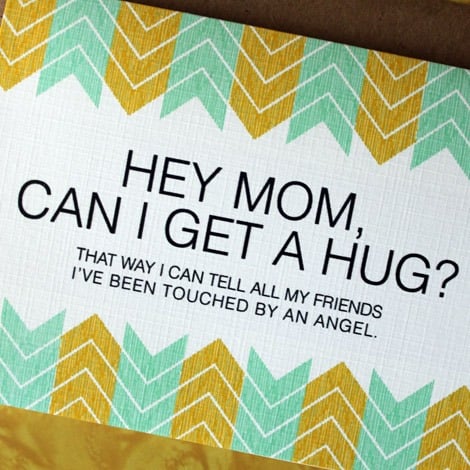 "Hey Mom, can I get a hug? That way I can tell all my friends I've been touched by an angel."
what better way to flatter your mom than through the classic means of a pick up line?!
this card measures 4.25 x 5.5 when folded and comes with a 100% recycled brown bag envelope.