Le Sigh- Wall Banner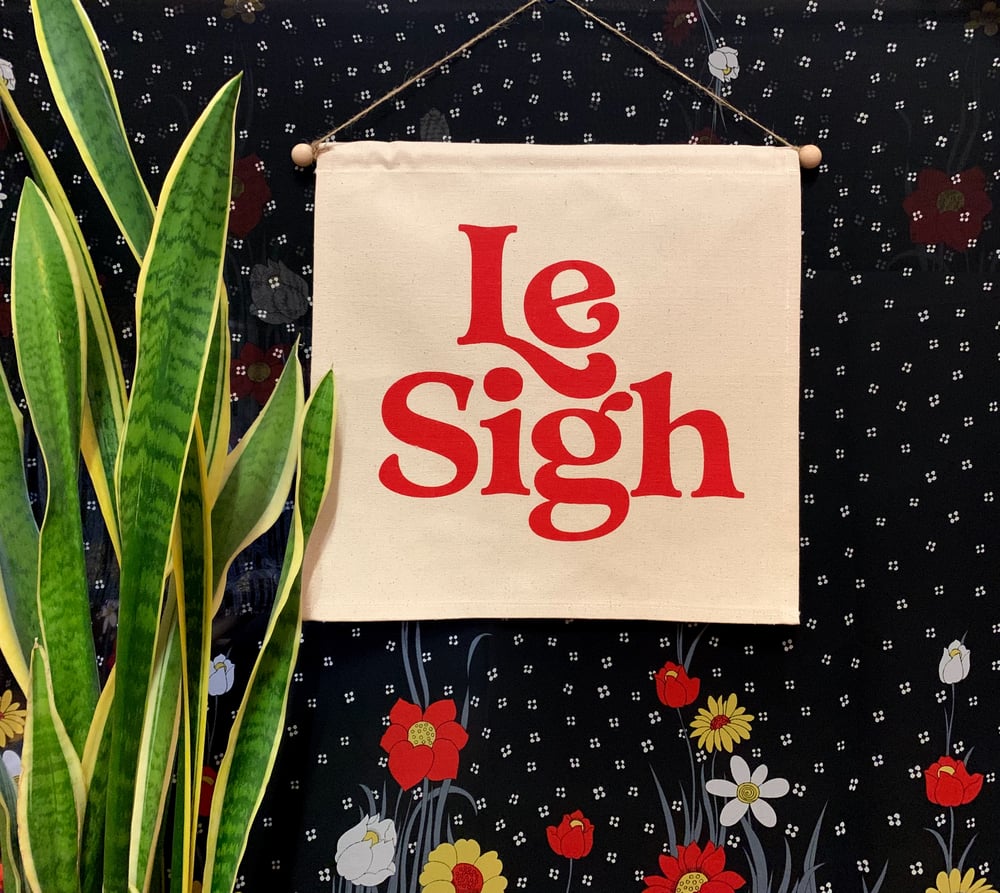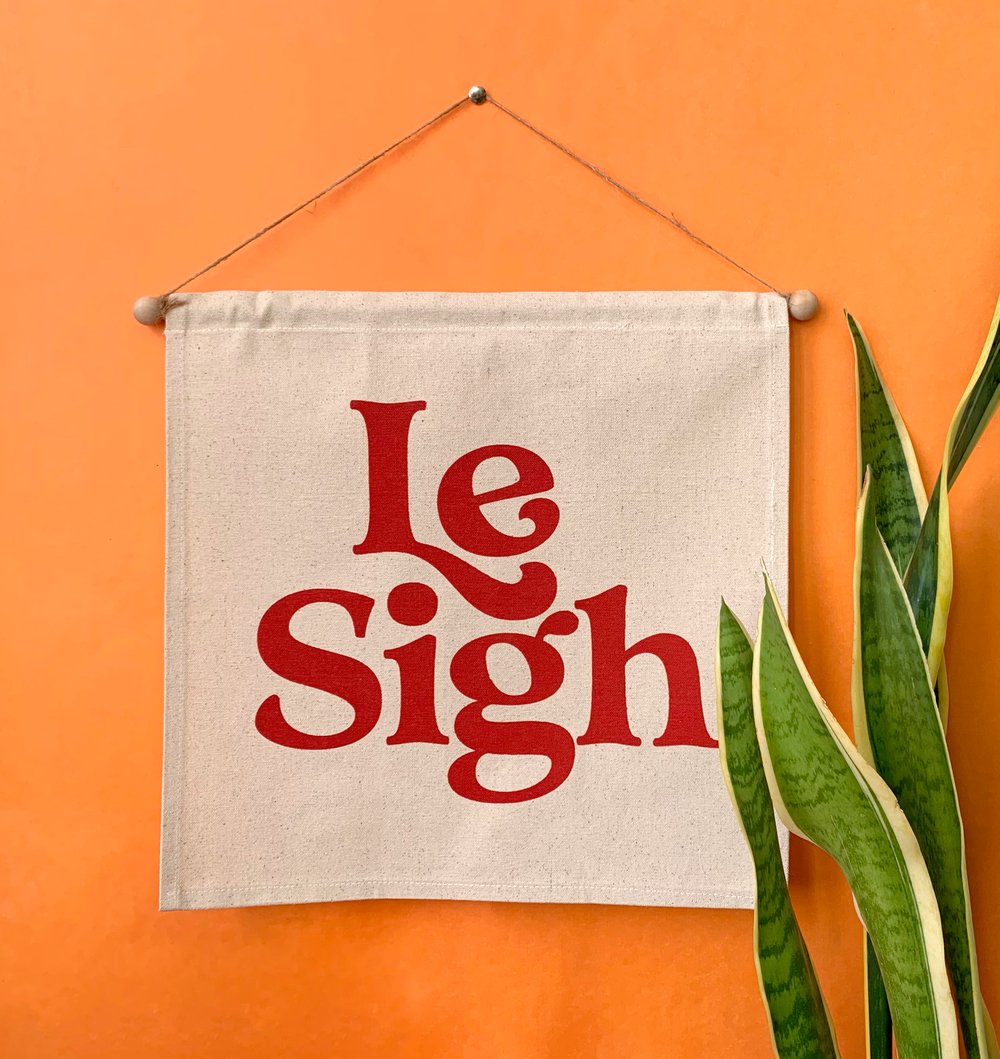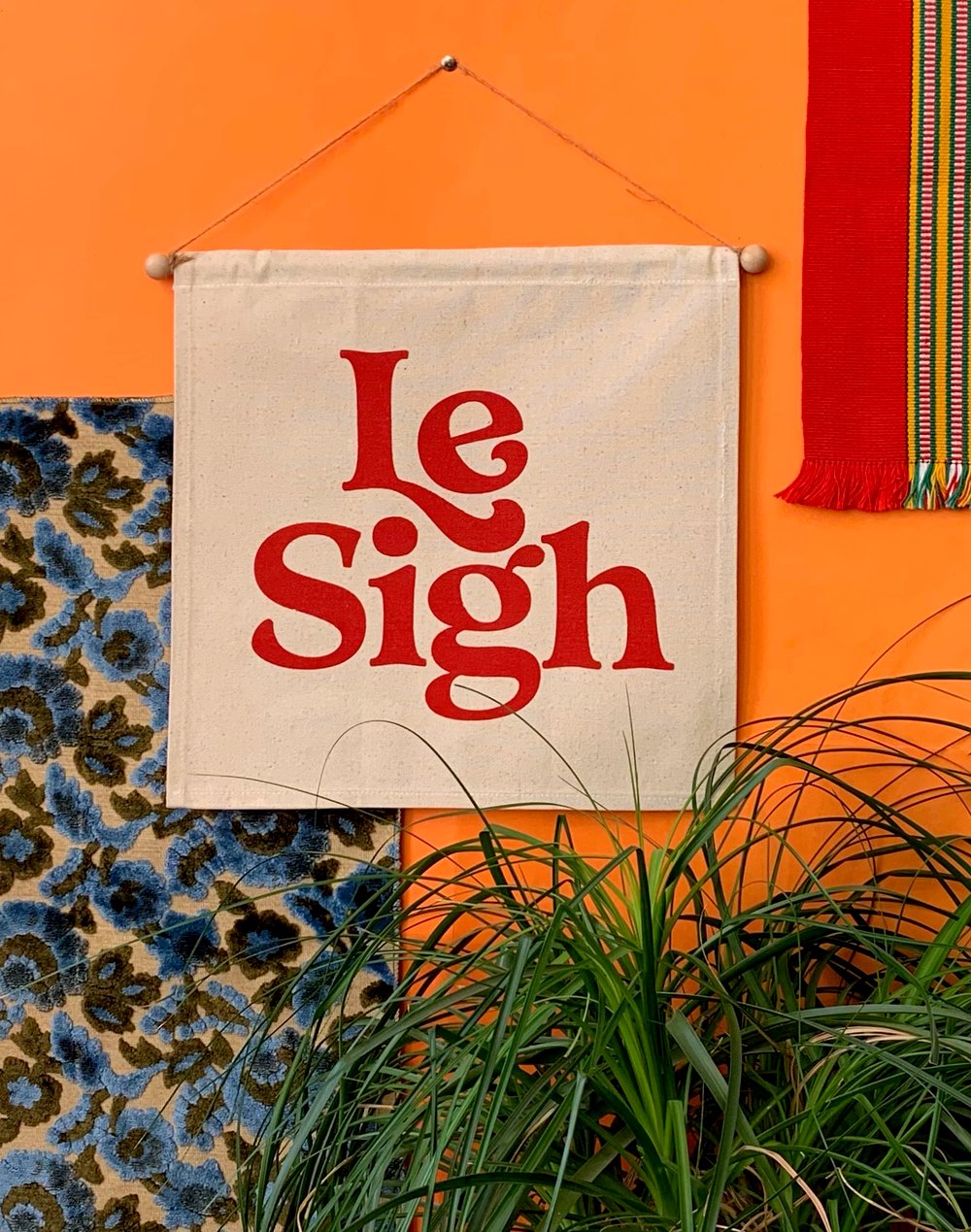 Le Sighhhhhhhh.
I'm always sighing for all kinds of reasons, le reasons if you will.
And when I get home sweet home that couch hits like.....le sigh. Now that I've made this banner, I can stare at it while sighing and just really max out the experience.
This wall hanging is made up of natural white 7 oz. 100% cotton canvas, printed with red ink. It comes with a handy wooden hanging dowel, fitted with jute twin. Ready to hang! The banner measures 15 x 15 inches.