LIKE card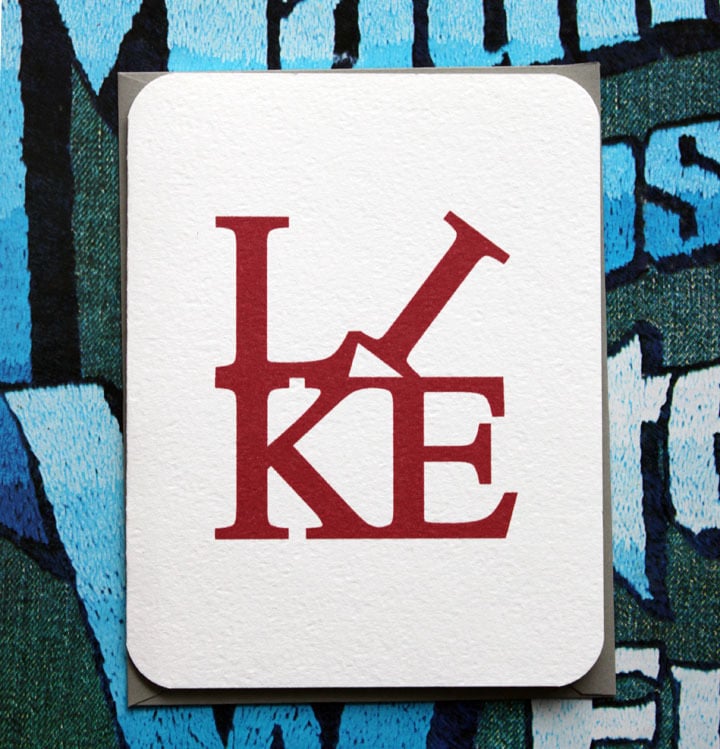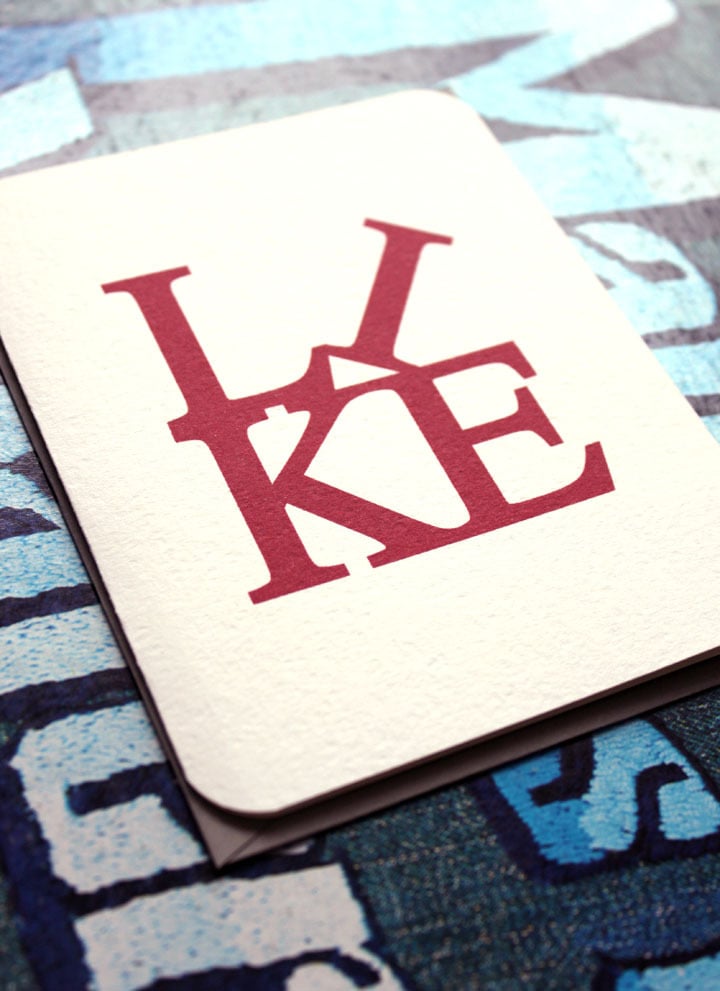 People are always talking about love this time of year. Well what if you just started dating someone on say, January 29th? You'd feel obligated to express something come valentine's day, but you don't want to get carried away. Enter the Like card.
The design is a parody of Robert Indiana's famous "LOVE" sculptures. So you'll be all "I like you, and I'm clever." Win, win!!
It's a folded card that measures 4.25 x 5.5 inches and is printed on 20% cotton paper, finished with rounded corners. Envelope is gravel gray.