Screen Printed Leather Earrings-Butterfly Wings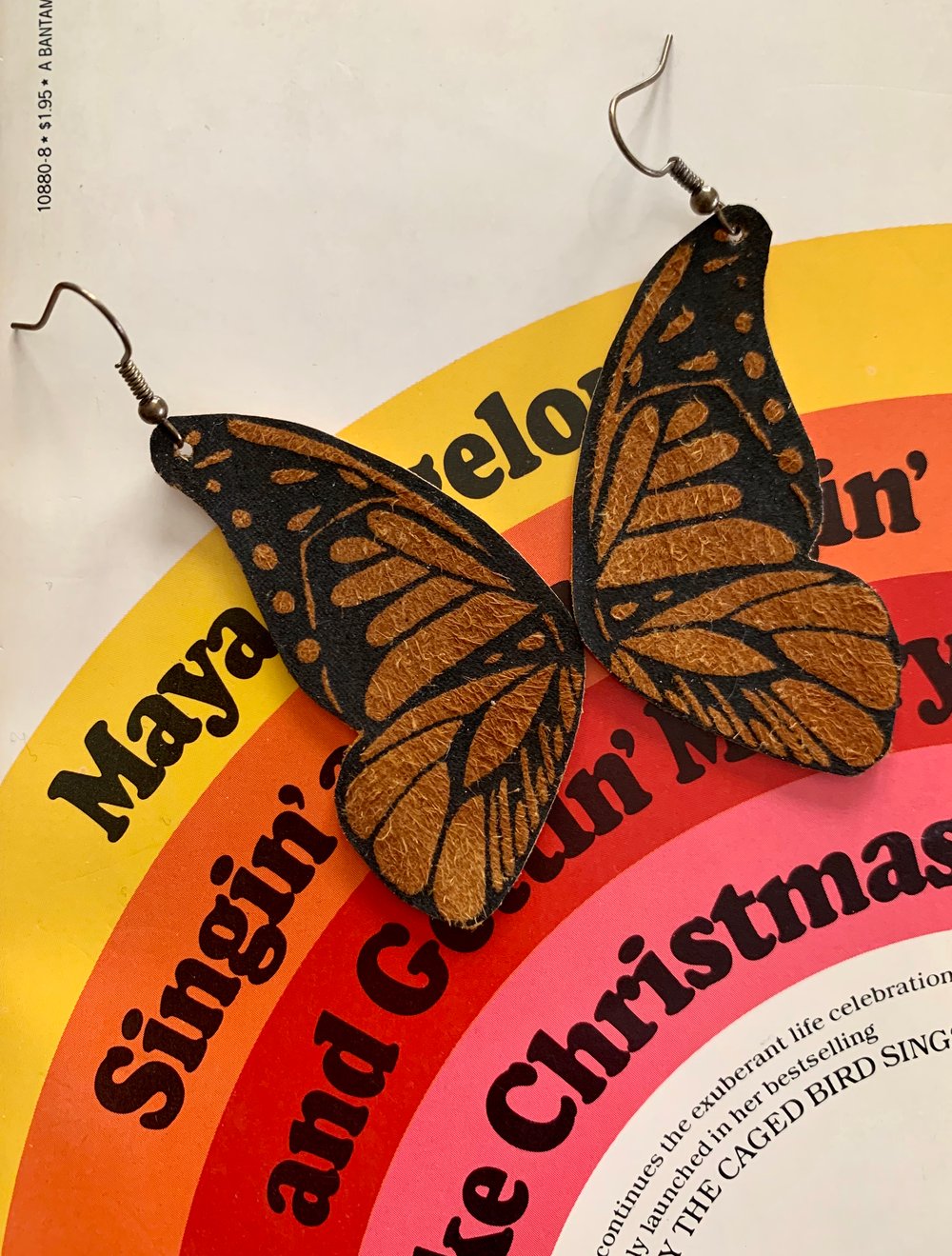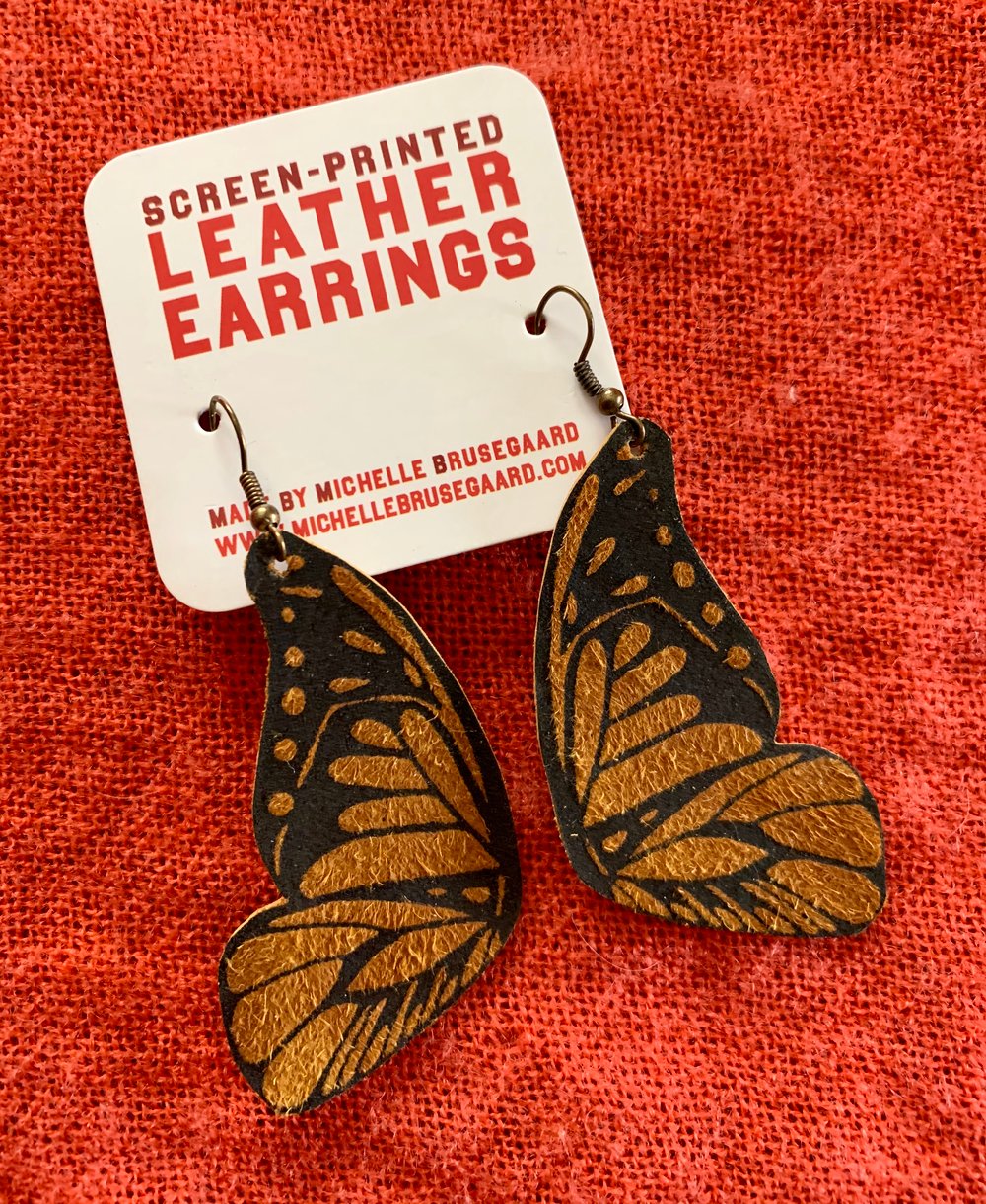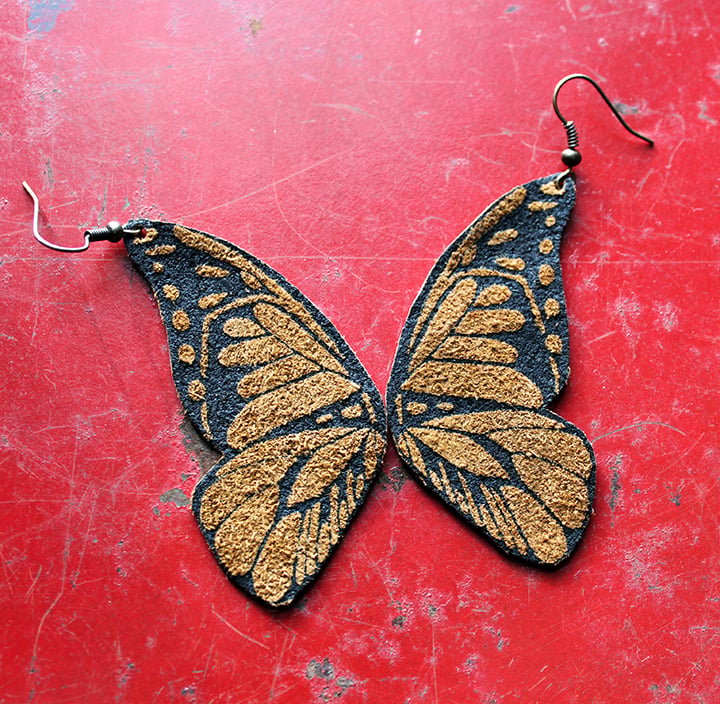 Diaphanous, designy-looking butterfly earrings...in leather...for your ears. The leather is soft and warm sienna-colored, my butterfly screen print is in black. The earrings are hand printed and cut by me.
they're finished with a brass tone ear wire and come with handy rubber backings. they measure about 2 5/8 inches long. enjoy!