Ask Me About My Numerous Opinions Strawberry Towel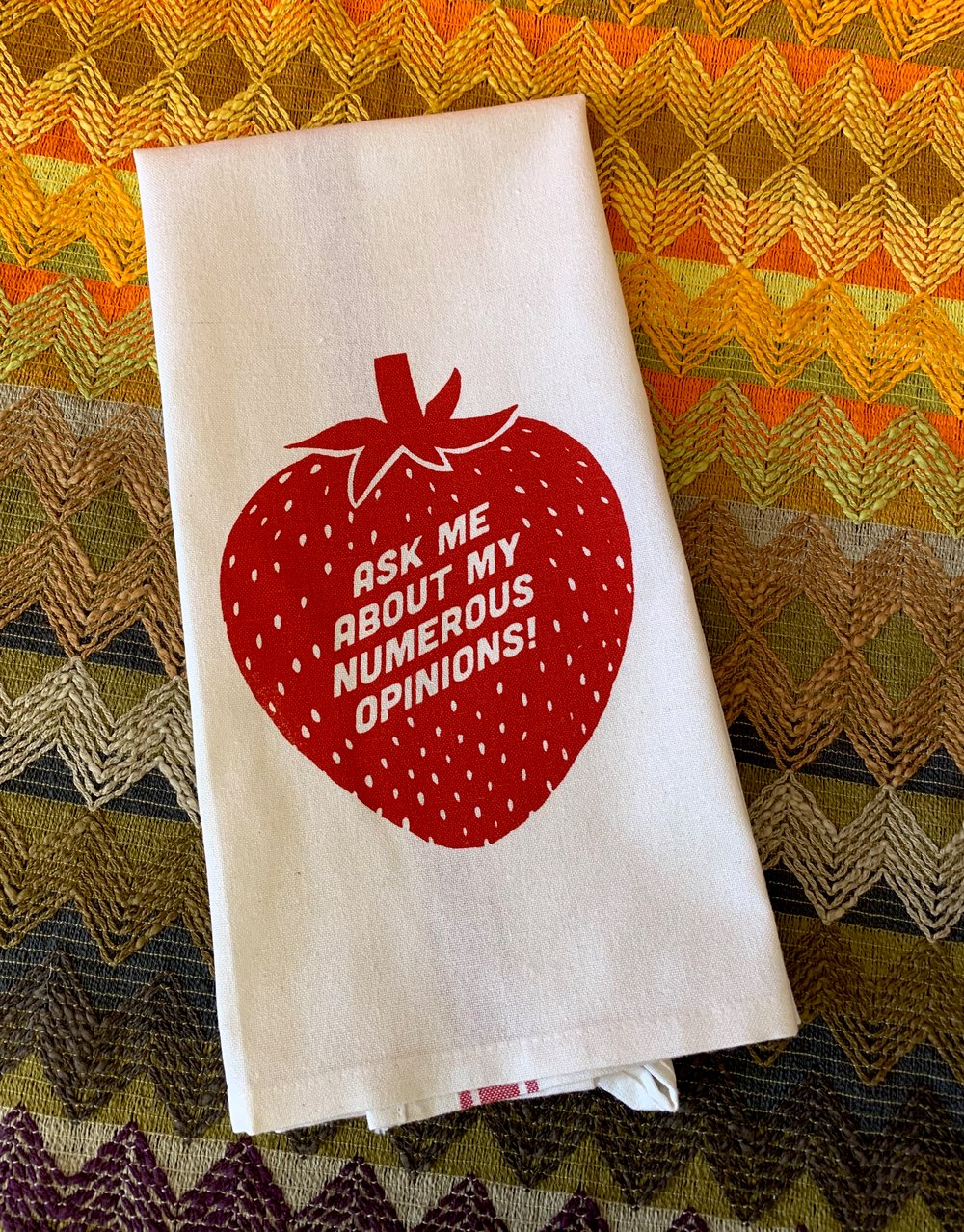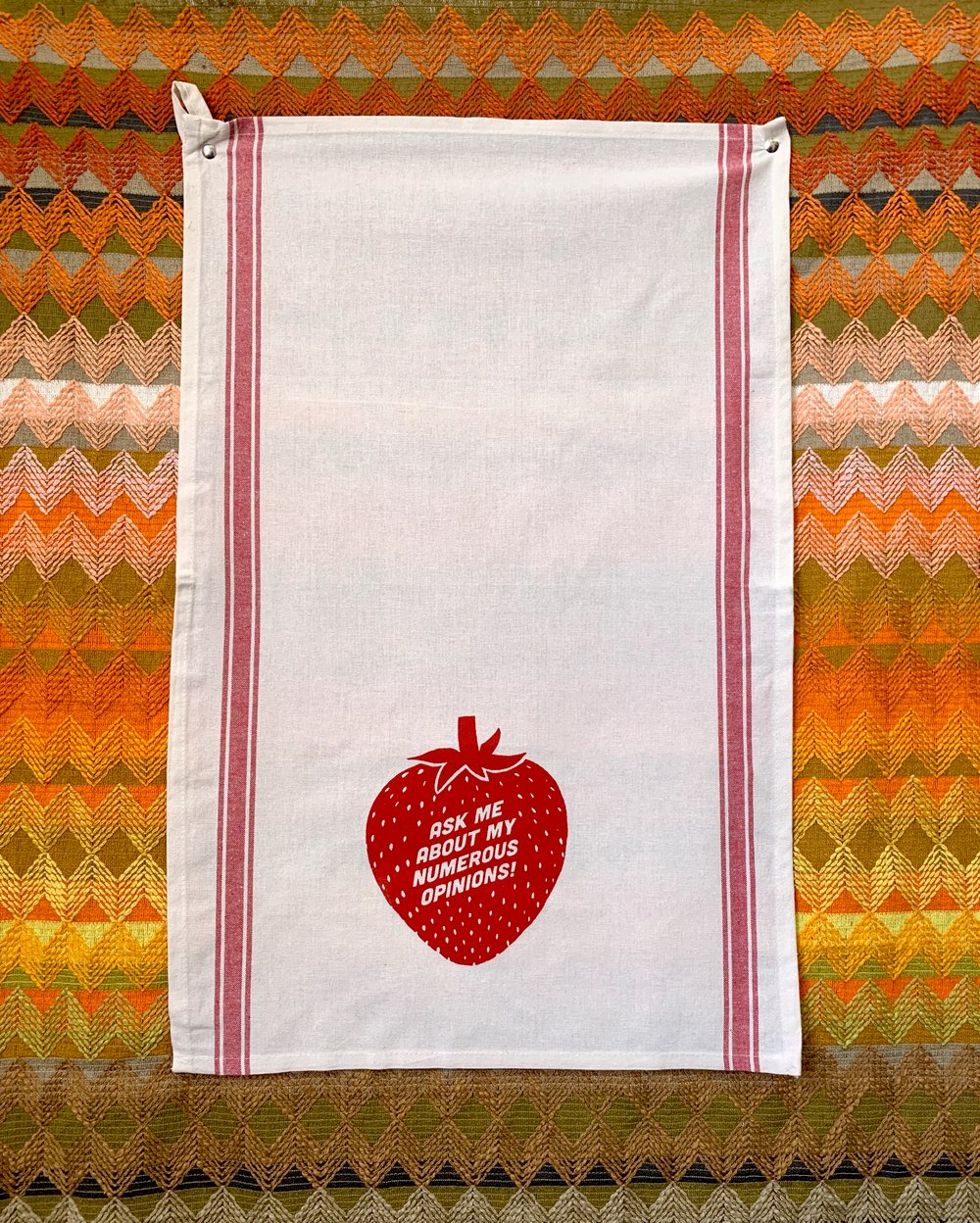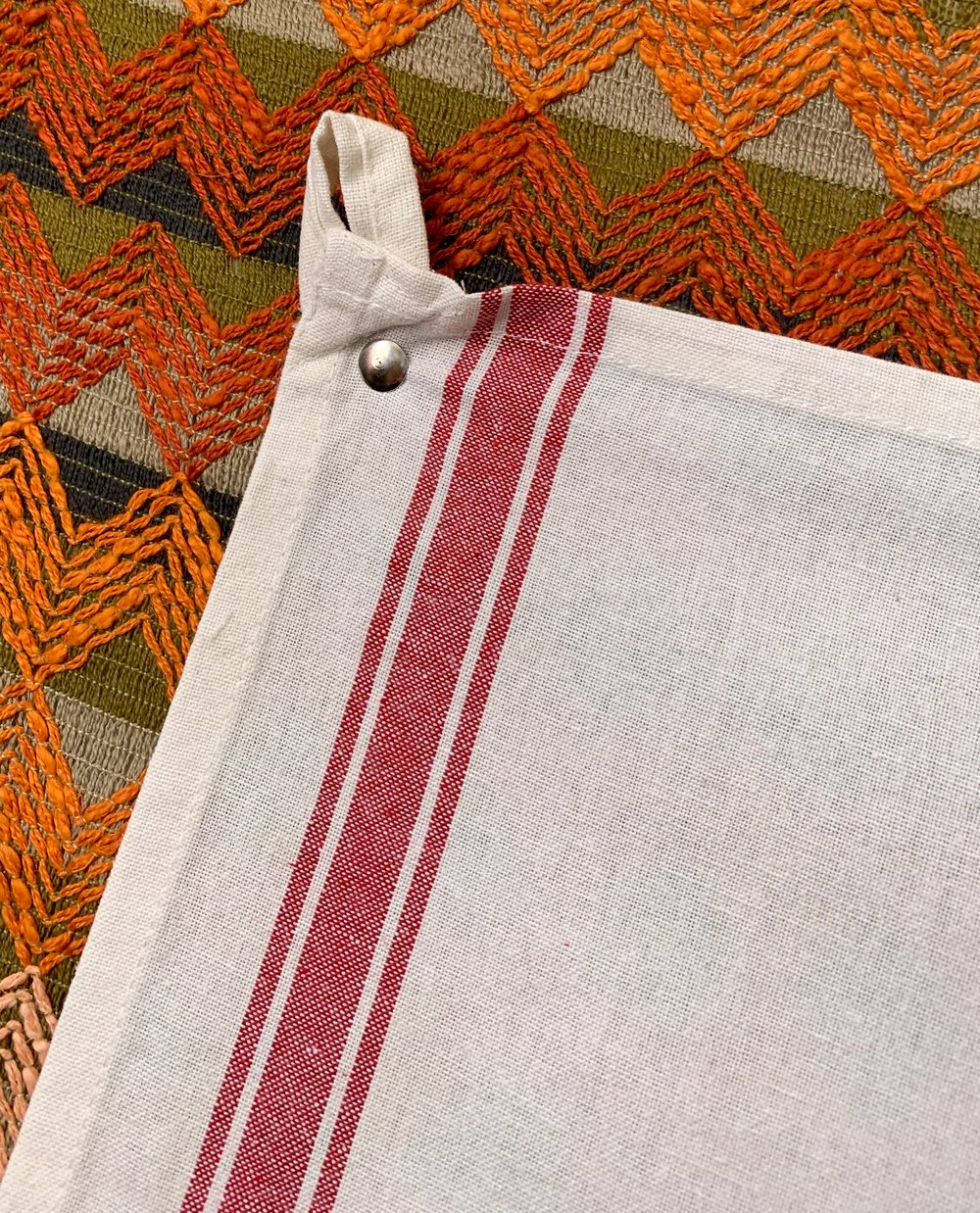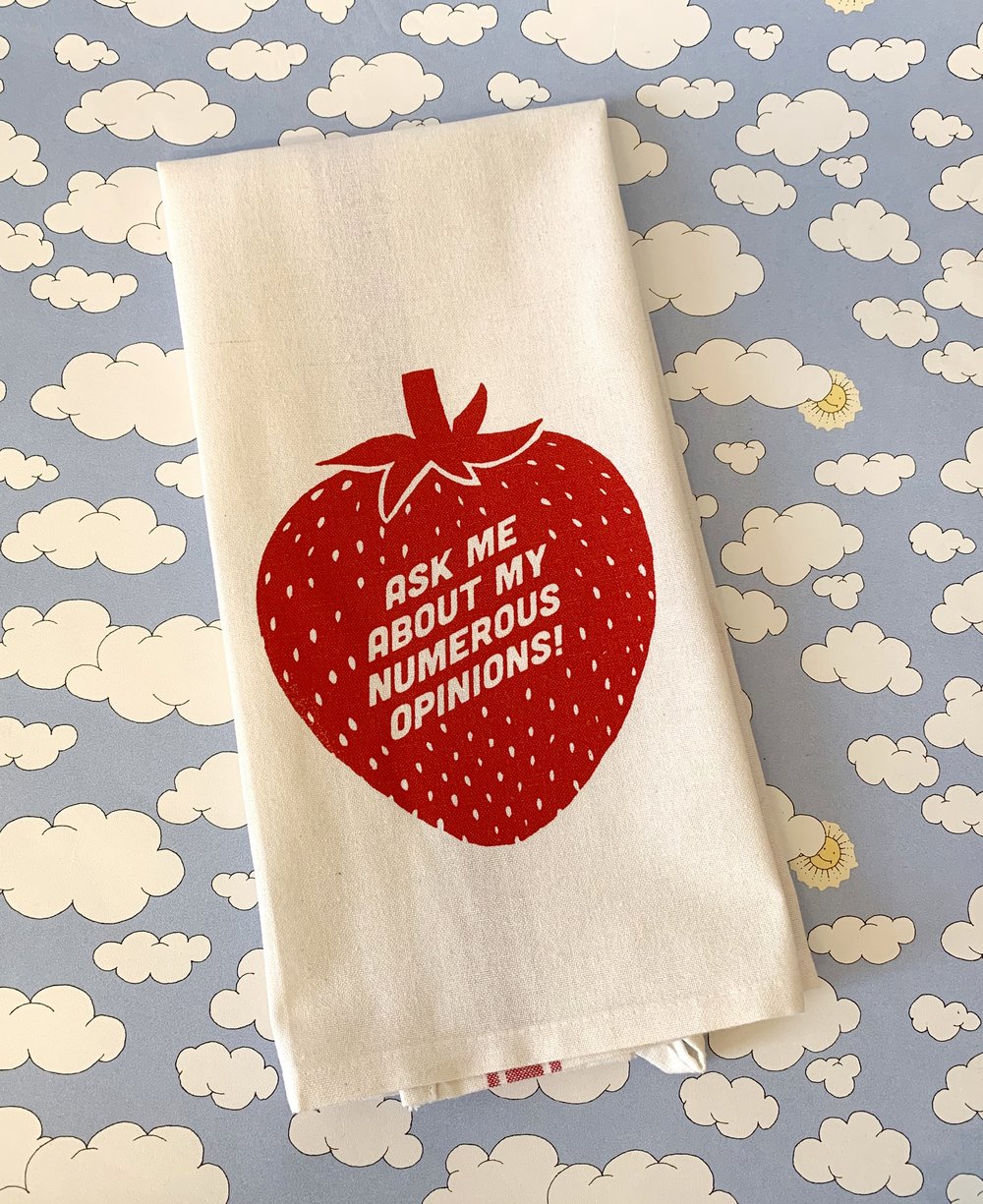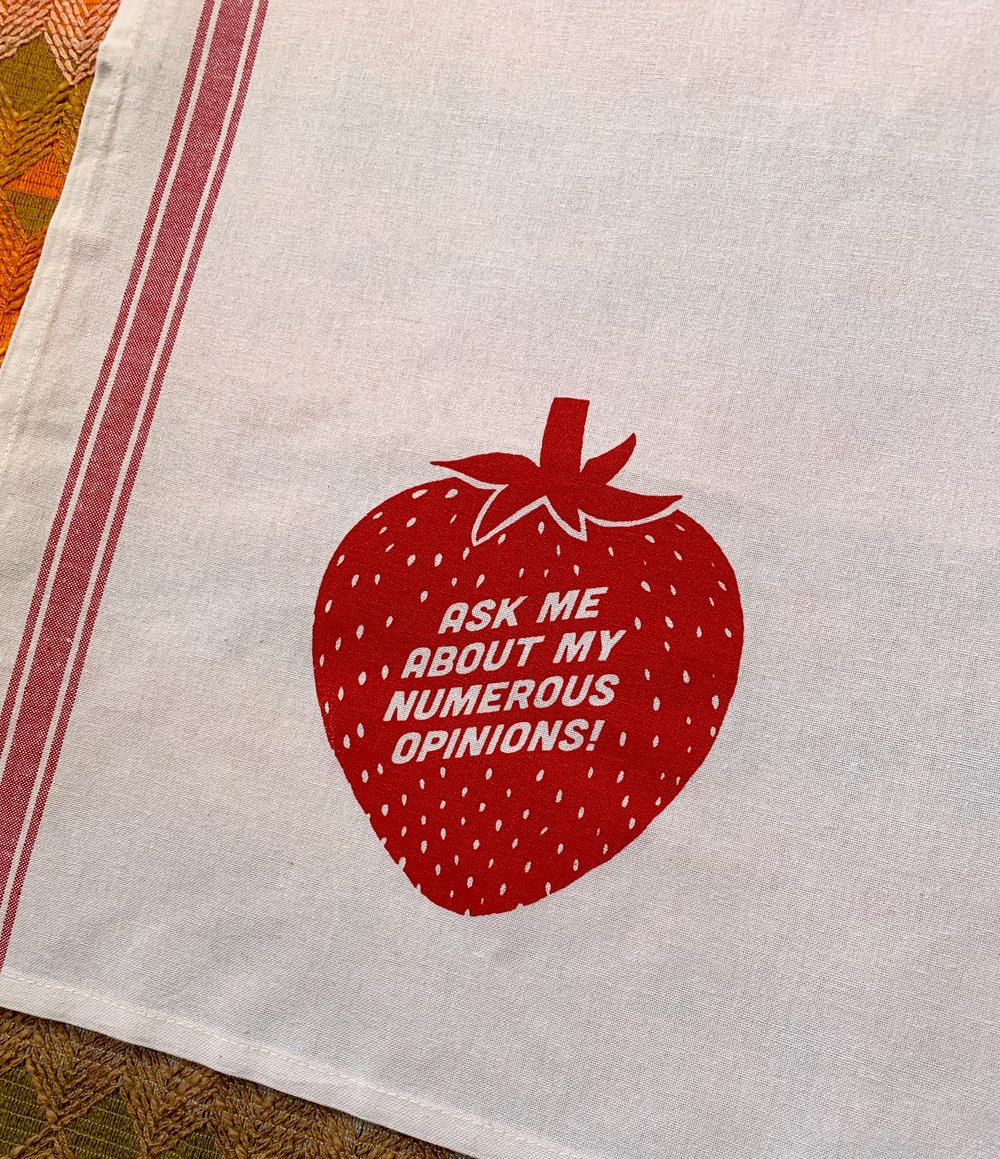 This towel will start all the best and worst conversations!
White and red striped 100% heavier weight cotton tea towel measures 18" x 28" and features a handy hanging loop. Screen-printed by me with red ink.
The ink is heat set so it's safe to wash over and over and over and over again.