you make me want to shave my legs.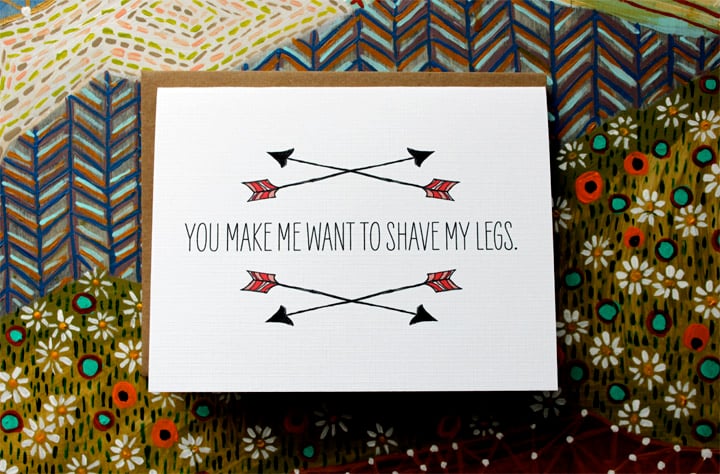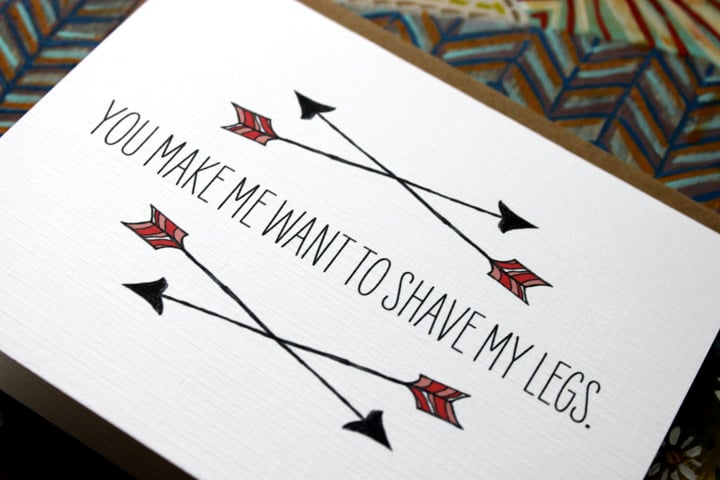 A sweet and honest compliment. Shaving legs is no fun, but you'll do it for that special person. Let em know you mean business!
This card measures 4.25 x 5.5 inches when folded and is printed on white linen finish card stock. It comes with a coordinating 100% recycled paper bag envelope.