Tiny Wooden Whale With Airplant - Walnut, Turqoise or Orange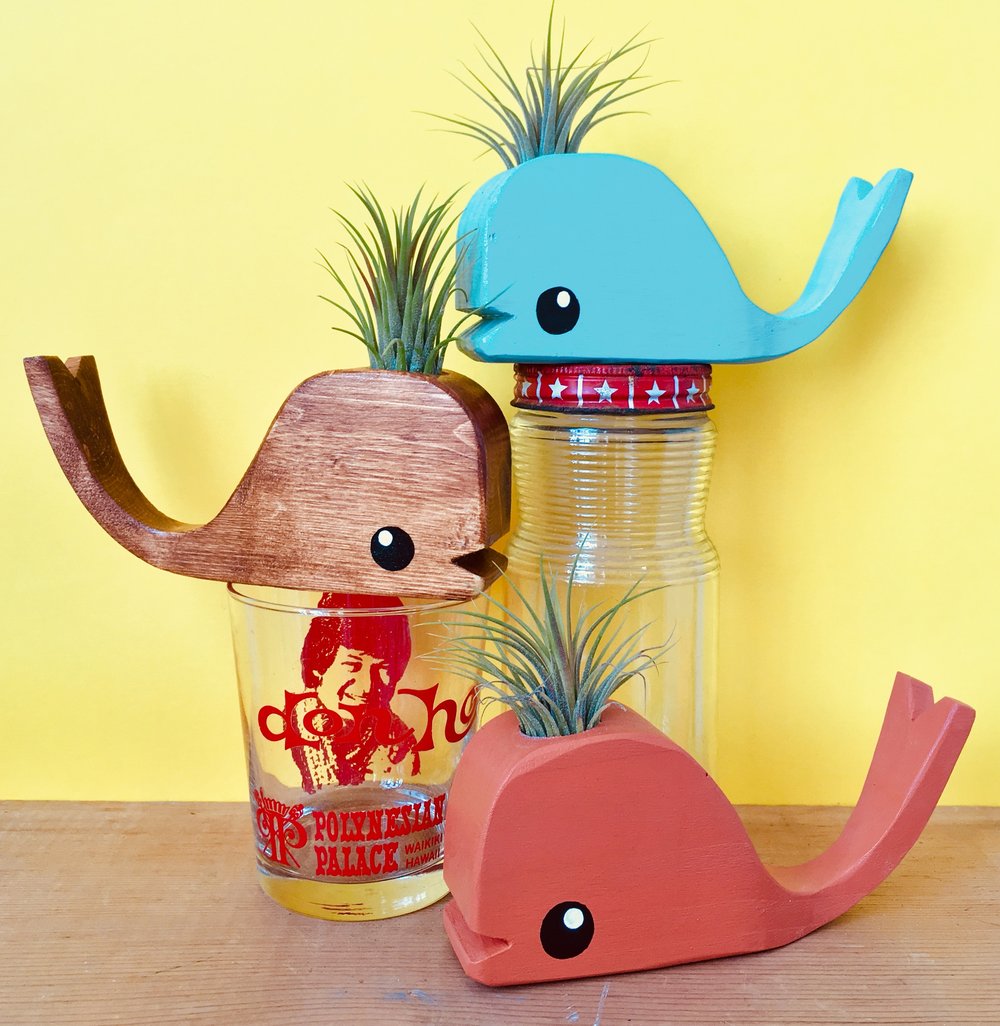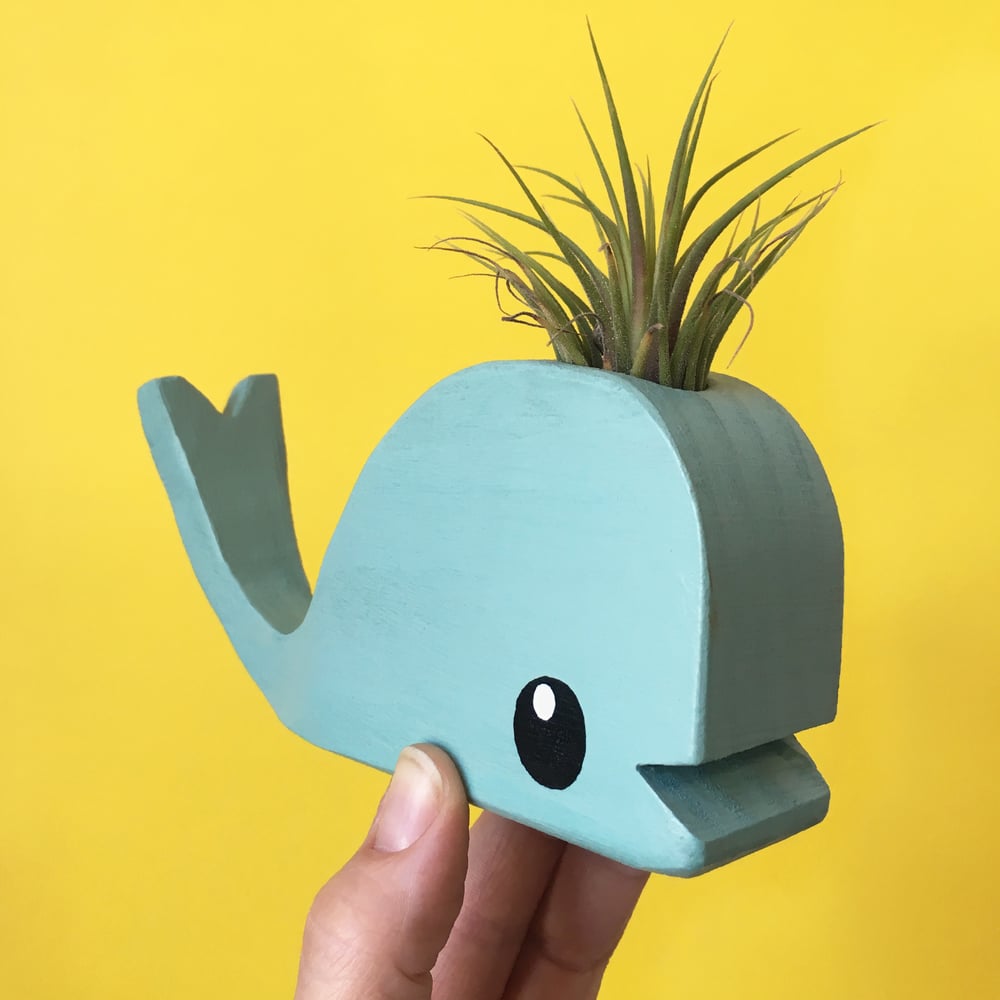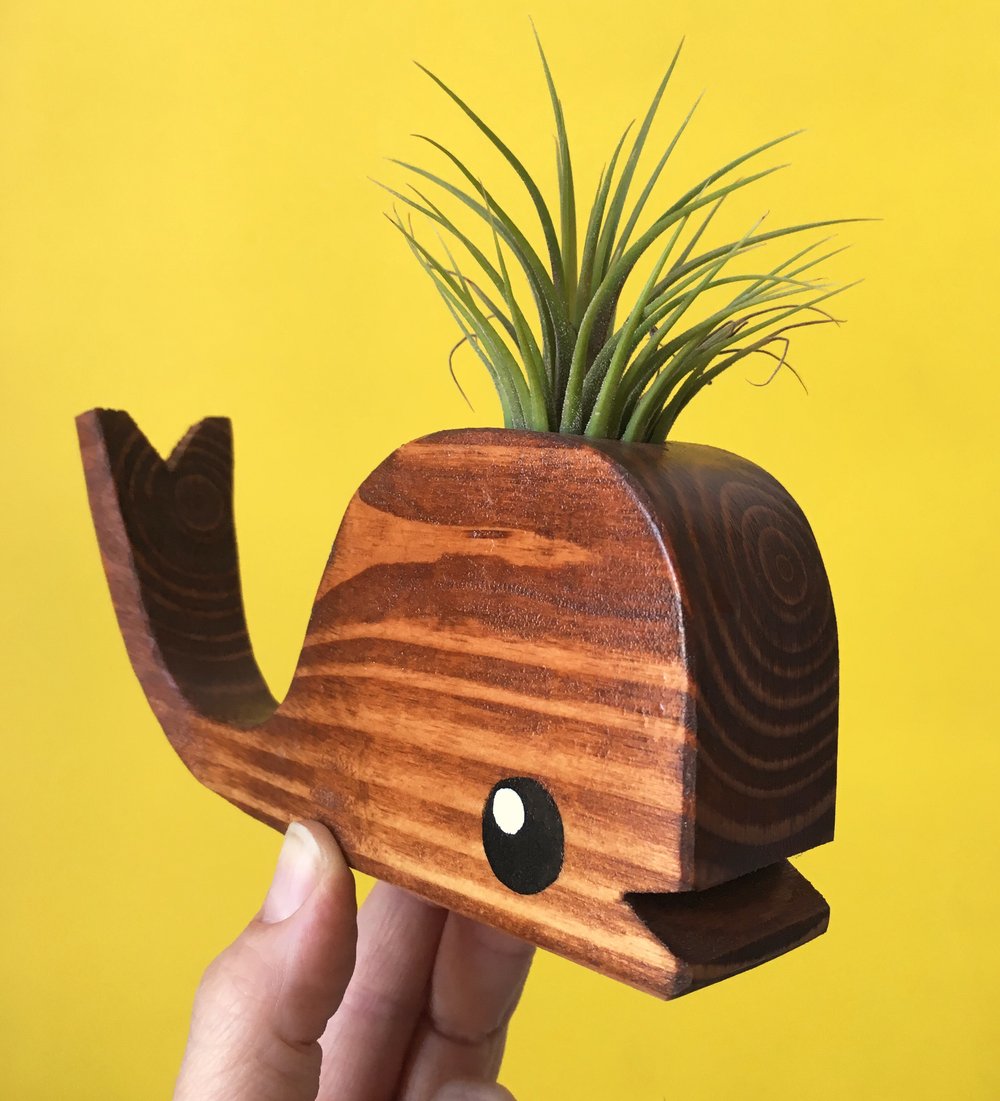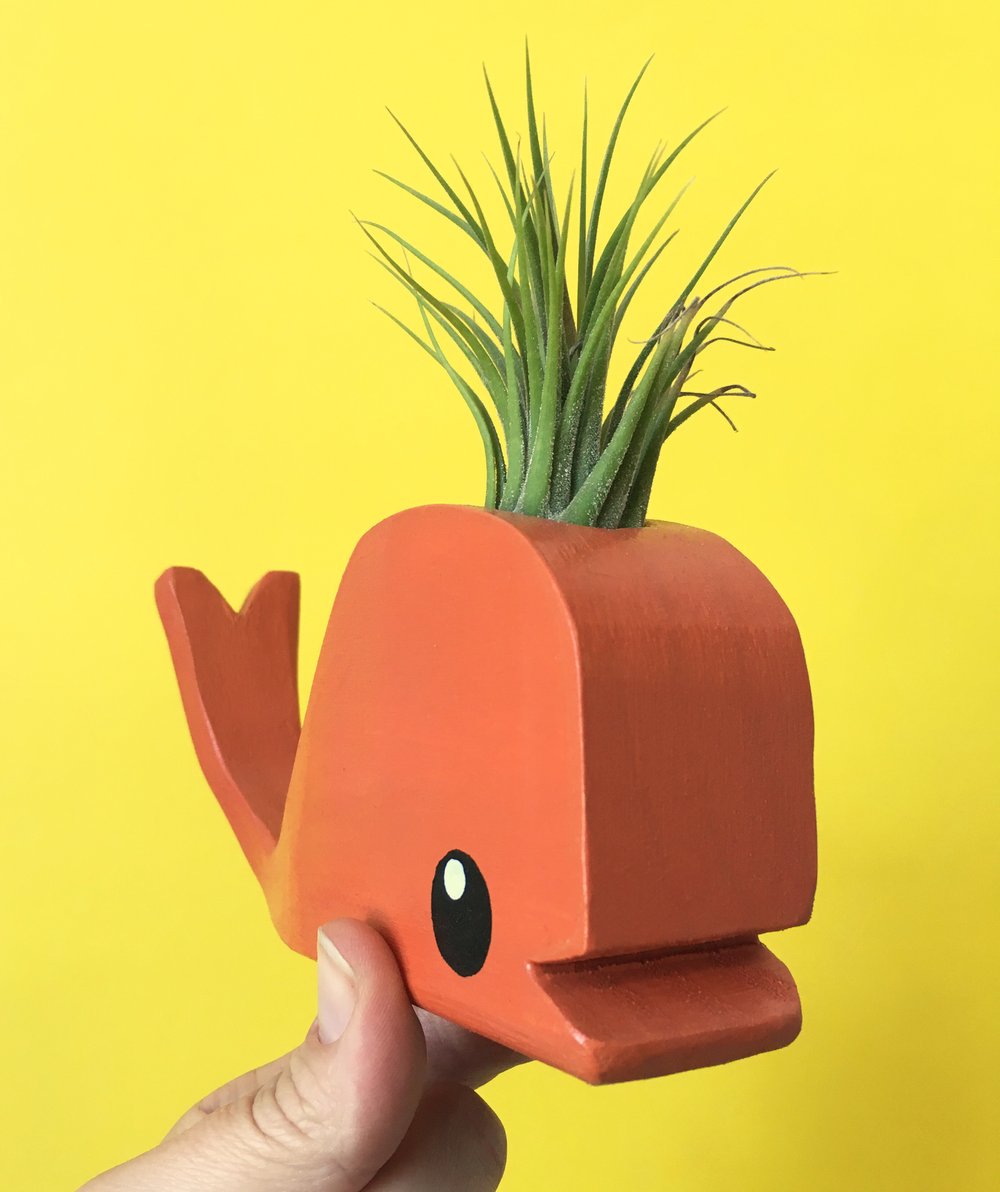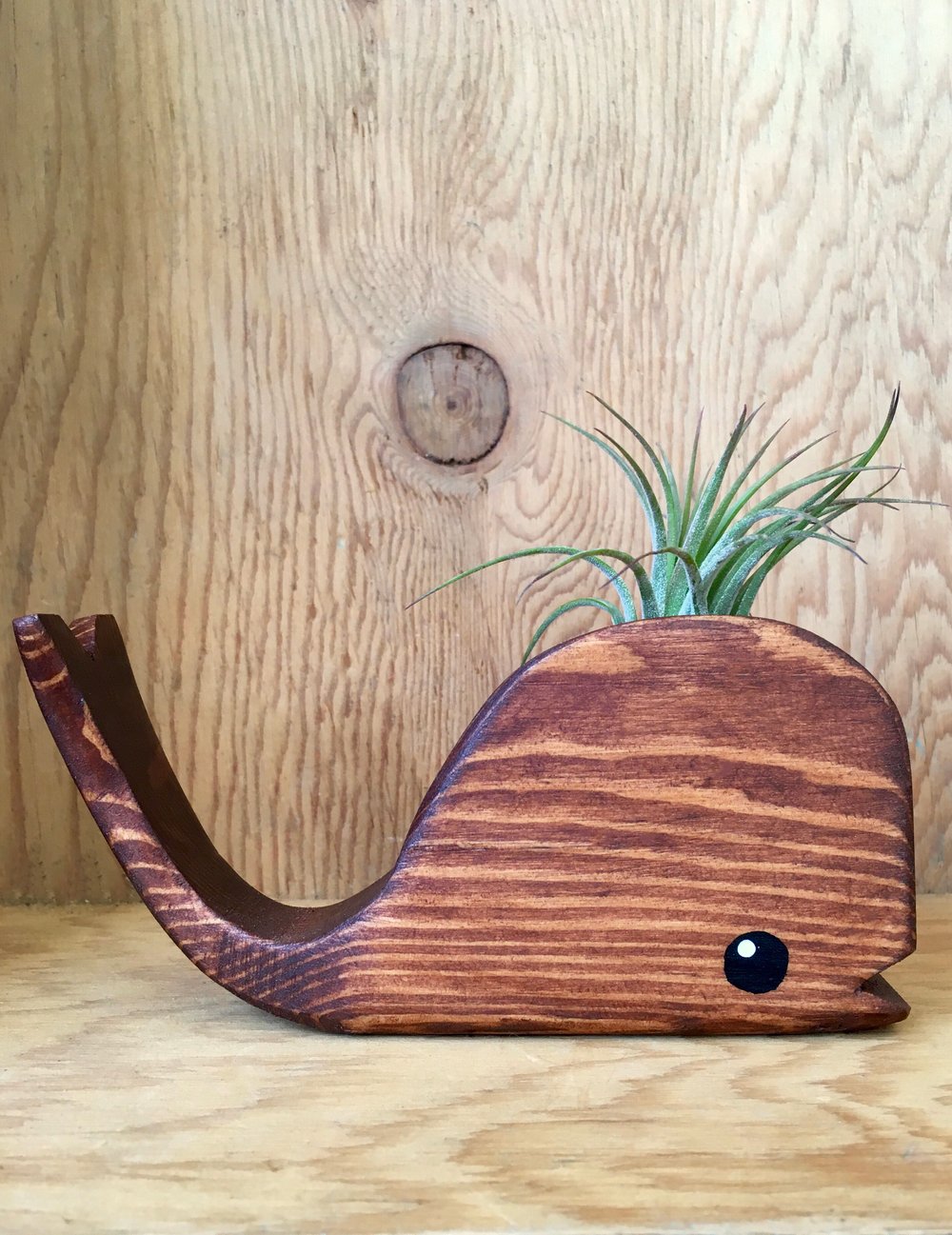 Squeeeeee!
Here we have lil whale, made out of wood, with an airplant-filled blowhole. This guy measures about 6" X 3" x 1.5" inches. Each one varies slightly in size and wood grain, as each one is hand cut and stained.
Stained with walnut, opaque turquoise or orange, and finished with satin polyurethane.
Airplants are super easy to care for. Once a week, remove the airplant and soak it in water for 20-30 minutes. let dry completely before putting back in the blowhole. Boom, done!